If there's ever a captain of the Blackstars team that has been celebrated and most respected in Ghana is Stephen "Tornado" Appiah. Stephen Appiah is a Legend no doubt.
The gallant star in an interview with Joy Sports, Stephen Appiah shared light on his footballing career &  life after retirement.
Most Noteworthy, Stephen Appiah recounted some past memories growing up and becoming a global icon of football.
Stephen Appiah; "I used to sleep in trotros and there were times I was woken up in the middle of the night to do some bad things but I said no because I just wanted to be a footballer"
His career in ITALY was very successful, seeing him play and win with the likes of Baggio and Guardiola. The best time of my career was playing alongside Baggio & Guardiola at Brescia he said in the interview.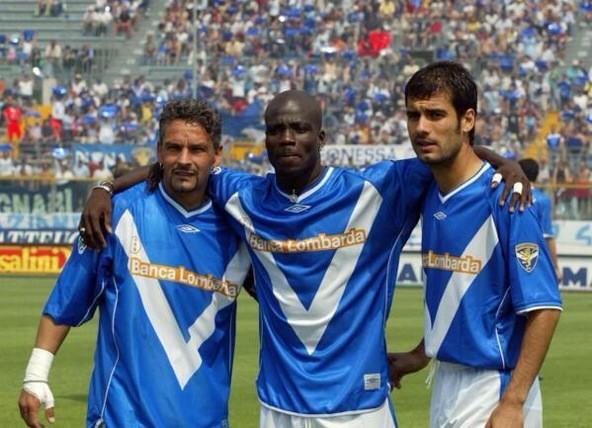 Stephen Appiah
The former Blackstars captain said "Sometimes you'll see a player miss a chance and you say to yourself I wish I was there. Today, when we play, it's still a great feeling and I still love the game"
Stephen Appiah was asked on whether his time for Ghana was a success; He said "I didn't win any trophies. People won trophies but their target was always to play in the World Cup. So far as we qualified to the World Cup it was successful. I would have also loved to win an African Cup of Nations."
Stephen Appiah on becoming a coach in future "I always wanted to be an agent after playing but working the Black Stars has made me feel like I can be a coach. I will be starting my coaching course soon."