The image below retrieved from the BBC shows the rise in the infection of the coronavirus in other countries. Within the period of January to February shows alarming rates of the spread of the disease.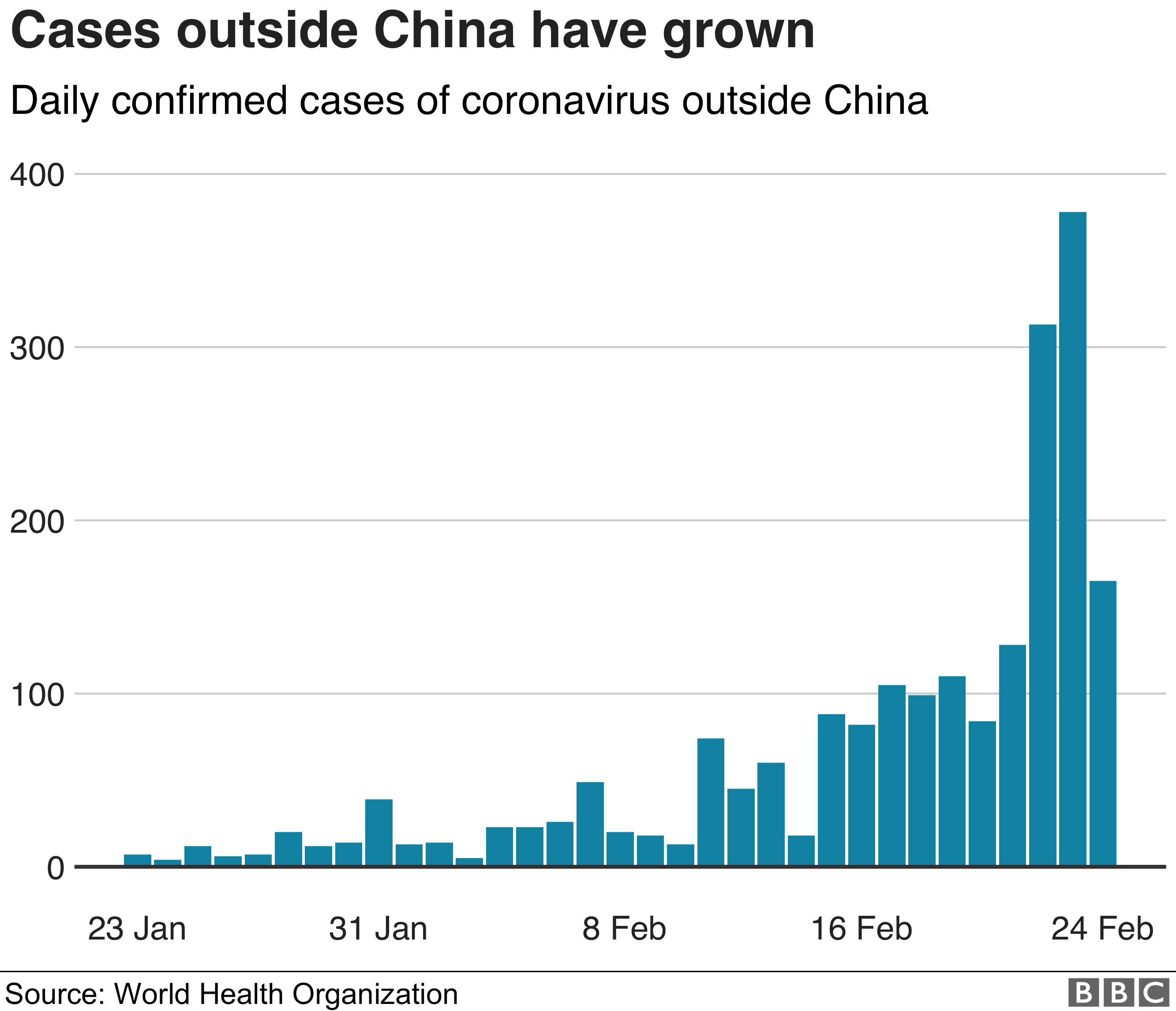 The WHO is calling on the public to take extra-attention on the disease. In an interview by the BBC with the WHO chief, Tedros Adhanom stated that the number of cases in recent days in Iran, Italy and South Korea was " deeply concerning".
Again, he stated: " For the moment we are not witnessing the uncontained global spread of this virus and we are not witnessing large scale severe disease or deaths."
Other questions: "Does this virus have pandemic potential? Absolutely, it has. Are we there yet? From our assessment, not yet."
A pandemic is a worldwide spread of a new disease. Despite all these, there is hope for controlling the virus.