Blackstars all-time highest goal scorer, Asamoah Gyan fumes.
Last time you wrote a I quote' WHAT TO DO WITH GYAN. Who to do with me ? That sounds disrespectful but I ignored. I have respected you all this years but that was below the belt.

Keep writing, cos is your opinion. At the end of the day, I'm coming whether you like it all not. You started this agenda since last week so it's not new to me.
Asamoah Gyan has returned to the Black Stars for the #AFCON2019 double-header qualifier vs Sierra Leone. This did not go down well with the Nicodemus Seasoned Sport Journalist Michael Oti Adjei.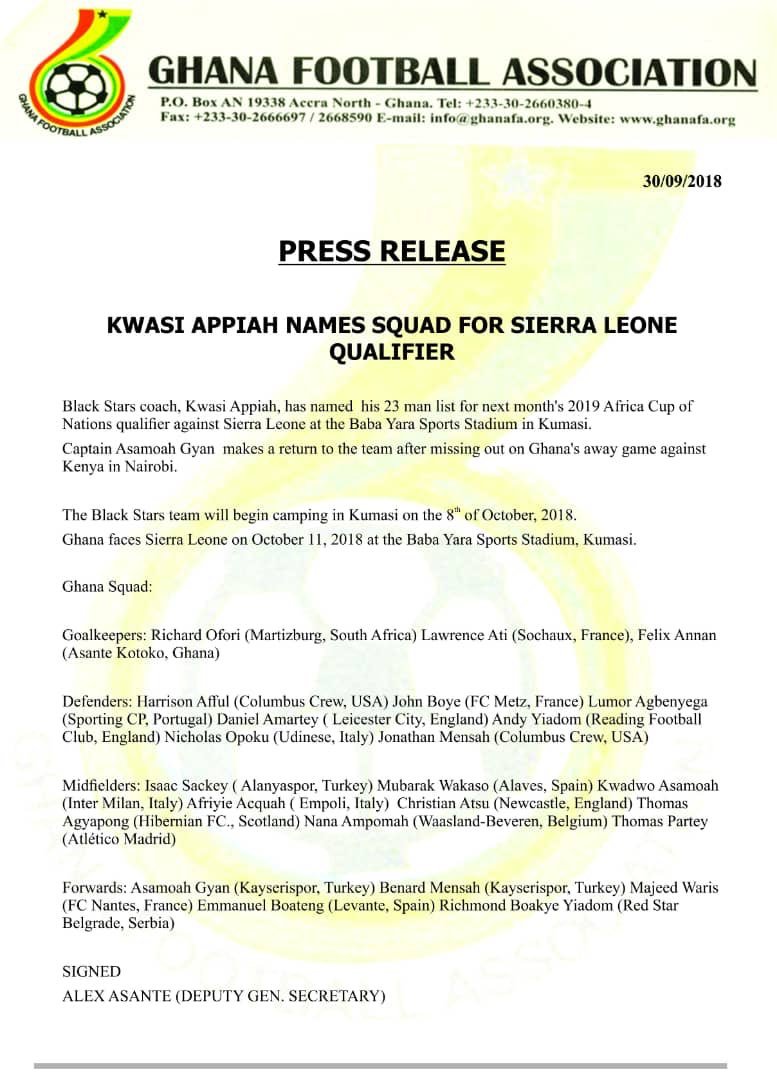 Seems this news did not go down well with some haters of Asamoah Gyan. Popularly journalist Oti Ajei who has often played subtle jabs to Asamoah Gyan has been called ot order. However he responded saying,
Disrespect is never in the headline. It is in the substance of the story. One of the reasons you respect me is because I spew substance backed by facts. Same respect I have had for you.

It is not personal Asamoah. It is strictly business. As it has always been. As it was when I pointed out they wanted to steal your International goal record. See you in Kumasi. I will be there to write a lot more.
It is not personal Asamoah. It is strictly business. As it has always been. As it was when I pointed out they wanted to steal your International goal record. See you in Kumasi. I will be there to write a lot more. https://t.co/D4b31XwUQ1

— Michael Oti Adjei (@OtiAdjei) October 1, 2018