Nana Aba recently posted pictures of herself and her son with a motherly caption. The post began trending as it was every single mother's goal. However, the sole glory moments was cut short when the alleged father of the son of Nana Aba popped up.
Ghpage reported that " She once admitted that she got pregnant when she was in Senior High School stated that she does not want to talk about the man".
From what Ghpage.com gathered, after impregnating the "innocent Nana Aba Anamoah" back in the day, he vanished broad to pursue his dreams.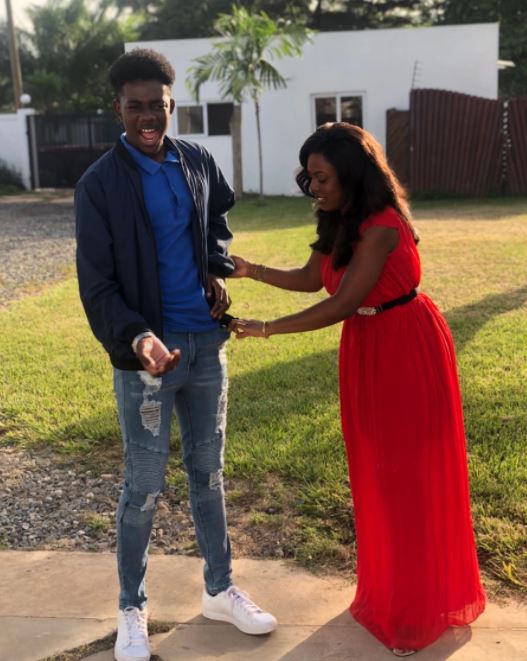 WHO IS THE FATHER
He is in the person of Richard Brown popularly known as Osibo among his friends and he says not only does he love his son dearly despite his absence, he wants to talk.
The post has since been deleted when the boy's father one Italy-based Richard Brown who said that's his son, and no matter what the boy's mother will say, the boy remains his blood.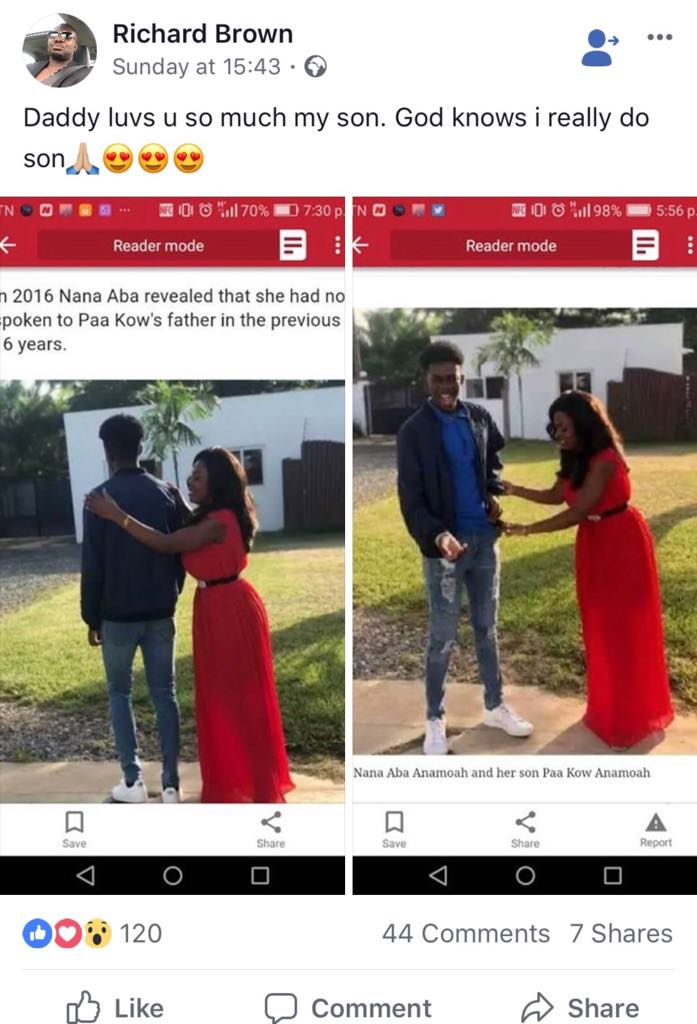 Nana Aba Anamoah took to Instagram, to delete the post. However many fans took screen shots and also the alleged father also.
Nana Aba Anamoah has a son. She's said in an interview one time that, she got pregnant at the time she was in high school by a man, she never wanted to talk about as according to her, the man abandoned her when she got pregnant.
Over the years she has catered for the child and has groomed the child to be a loving son. As such the coming of the father to the limelight is a bad timing. There was no need for the man to post that on his timeline. However, love cannot be controlled but expressed. Probably for years now, there have been battles of trying to take care of the child also.
According to Ghana Web The man who identified himself as Richard Brown has indicated to another blog that, he wants to clear things up about some of the things Nana Aba Anamoah said and he's started doing so subtly as he made a post on his Facebook post saying that he loves his son soo much and that even God knows he's being honest about it.