The Late dancehall artist Ebony Reigns seems to be in the wave of major developments in the country after her death. From road safety campaigns, morgue operations review, police road officers to the religious debate of afterlife. The singer has really made waves even after her death.
During the funeral of the ebony, many were even seen to be wearing prints made by Ghana Textiles Product to honour ebony. This initiative among others truly made every know the achievements of Ebony's music in the life of Ghanaians.
The manager of Ebony, Bullet of Ruff Town records even in an interview spoke about the Ebony's desire to have her own clothing line and other social contributions to Ghana and beyond.
Ebony Life TV will tell the empowering story of the all-female Warriors and show the ultimate strength of women coming together, fighting to protect and honor their people. Development on the Dahomey Warriors project will start immediately with further details of the two additional projects to follow.
Ebony Life TV is an initiative which is not attributable to Ghana's ohemaa Priscilla opoku Kwarteng who has passed on. The name is Ebony which connotes black has been making waves even if doesn't relate to the signer.
EbonyLifeTV is Africa's first Global Black Entertainment & Lifestyle network, began broadcasting on July 01, 2013 to a pan-African audience, On Multichoice DSTV Ch 165.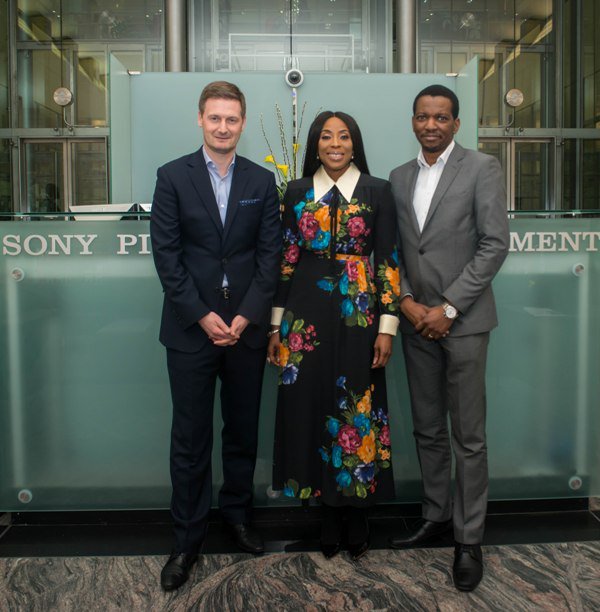 Wayne Garvie, President, International Production, Sony Pictures Television said, "Mo Abudu is one of the most formidable and creative figures in Nigerian television, and with EbonyLife her and the team are creating something that is truly ground-breaking and extraordinary. Our aim is to help EbonyLife create a portfolio of African content that will fulfill their aim of being one of Africa's prime creators of premium content."
Mo Abudu, Chief Executive Officer, EbonyLife Ltd said: "Ever since our launch in June 2013, our vision has always been to change the narrative about Africa and to tell our stories from our perspective. We have invested in the creation of quality programming and the development of our people and their ideas.
It is this ethos that has given us the opportunity to partner with a world-class organisation like Sony Pictures Television. Now we have the opportunity to bring the fascinating story of The Dahomey Warriors, and many others like it, to audiences around the world. It has been hard work getting here, but that's what we are known for at EbonyLife. As I always say, 'If you can think it, you can do it'.''
If you thought this related to Ebony life story. sorry the writer also thought as much.