Throughout the world, Harley-Davidson unites people deeply, passionately and authentically. From town to town and country to country, H-D's ideals of freedom and self-expression transcend cultures, gender and age. Being recognized as an iconic brand is gratifying. Noteworthy is the igniting fire within people on the many roads of the world.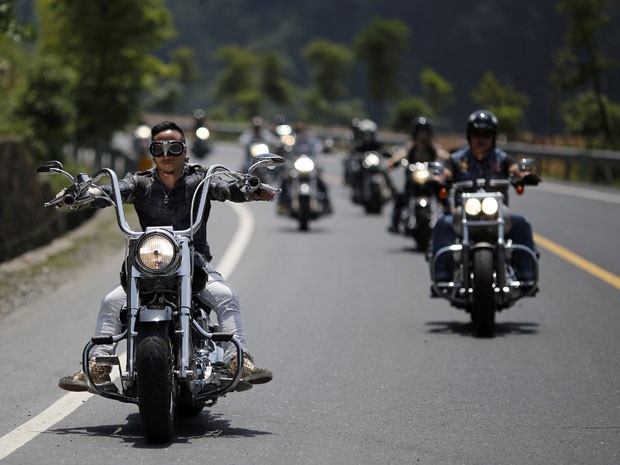 Harley Davidson Officially Opens Showroom in Ghana
World Renowned Motorcycle company, Harley-Davidson has opened a showroom in Ghana. A love of motorbikes and a passion for the iconic Harley-Davidson® brand inspired Moto Co Ltd to open this dealership. The Showroom will bring the brand into West Africa and cultivate the sport of leisure motorcycling in the region. In attendance for the event was the Deputy Minister of Trade Carlos Ahenkorah, the US Ambassador to Ghana and other invited guests. The event was strictly by invitation.

The 780 square metre showroom is located in Roman Ridge, Accra. This will offer a full range of new model bikes. The showroom will also offer in addition to bikes, a Ghana branded official clothing, and accessories.
There will also be other range of services such as also on-site servicing garage with fully trained mechanics and a complete inventory of spare parts. Customization of bikes with the full range of accessories.
Harley-Davidson® motorcycle riders come from diverse backgrounds. What all riders have in common regardless of their age, gender or ethnicity is they are all freedom-loving, adventure-seeking individuals whom aspire to the values Harley-Davidson stands for – independence, authenticity and the passion for being on the open road.
On our quest to build the next generation of riders globally, we welcome all who share these values and a desire to enjoy the world on a motorcycle.