In a recent report reaching Accra360.com is that the late dancehall signer in grand style. The Ghanaian textile giants GTP according to Ghana Celebrities media agency, will be releasing a new range of prints for the singer.
This decision by the marketing team of GTP was agreed as a way of honoring the dancehall artiste Ebony Reigns. This will also help for her name to be in the history books. The cloth that will be used to honor Ebony will be 'Maame Hw3', 'Sponsor' and 'Aseda'. This will be worn during the funeral arrangement which is slated for March 17, 2018
OFFICIAL PRINTS FOR THE FUNERAL
'Maame Hw3' we are told is a funeral cloth which would be used for the precocious singer's funeral by friends and family, as well the interested general public.
In the Ghanaian setting, the Sunday will be a thanksgiving day to seal the burial ceremony of for the dead. As such during Ebony's Thanksgiving Day, the family, friends and loved ones will be in white print titled ASEDA. The name Aseda which means Thanksgiving is one of the titles of the hit songs of Ebony Reigns.
FUNERAL ARRANGEMENT SLATED FOR INDEPENDENCE SQUARE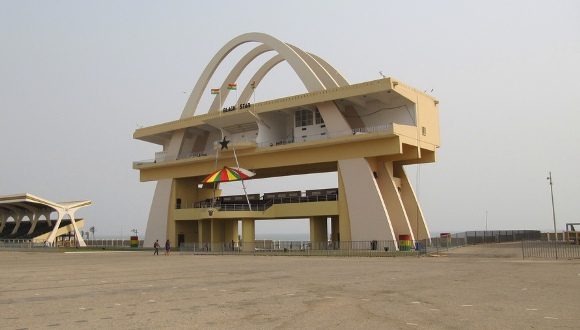 Nana Poku Kwarteng, father of dancehall artiste Ebony has finally announced the venue for the funeral of his daughter.
The family during the one-week commemoration said the funeral would be held on 17th March 2018 but did not add the venue.
In an exclusive interview with Citi FM, Mr. Kwarteng stated that the family had chosen the Black Star Square for the funeral.
Ebony died on Thursday 8th February 2018 on the Sunyani-Kumasi road in a gory car accident with her two friends.
The dance hall sensation has hit songs such as 'Dancefloor,' 'Kupe,' 'Poison,' 'Date Ur Fada,' 'Hustle,' 'Maame Hwe' among others.