In May 2014 Lil Wayne and Nicki were rumored to have been planning to come to Ghana for a show organized by Page 78. The Two of America's biggest mainstream acts, Lil Wayne, and Nicki Minaj, are heading to Ghana reported by enewsgh.com.
NOW 3 years down the line, Nicki Minaj has shed some light on the show which was supposed to happen at the Accra Sports Stadium. In a radio interview, the guest host of the show talked about his recent trip to his motherland Ghana and he came with an accent. He then Joked with his greetings to Nicki Minaj in an African Accent.
This made the whole people in the radio booth laughed. Then the American Super Star Female Rapper who currently has massive beef with Cardi B responded with a secret.
Nicki Minaj talked about plans her management is making to come to Ghana. She sounded very optimistic and convinced that the trip will be coming off in no time.
NICKI MINAJ WITH WIZKID.
In 2017, Afro beats music star Wizkid was hanging out with Nicki Minaj. The two were rumoured to be in some discussions and even posted a photo of herself just chilling with Wizkid on a huge couch.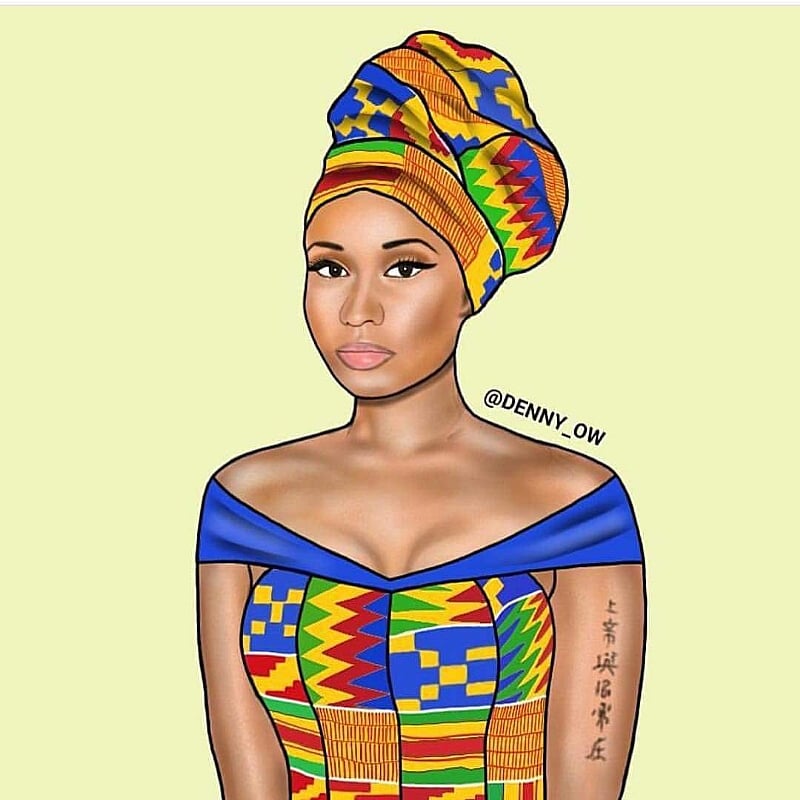 Nicki Minaj "I can wait to go to Ghana actually, you know I haven't gone anywhere out there. She will be trying Grand Mum Felicia Jollof.
NICKI MINAJ IN GHANA