Many media houses and blogs in Africa are purporting that the Emmanuel Eboue the former Arsenal & Galatasaray star is dead. EMMANUEL EBOUE IS NOT DEAD. According to these blogs, the former Ivorian football star, Emmanuel Eboue was believed to had struggled with depression and had committed suicide. This is however untrue.
Emmanuel Eboue's sister who is said to have found the footballer dead in his London home cannot confirm this news to anyone. The Police who were said to have been responders to the situation cannot also confirm of this news.
The former Galatasaray star revealed few months past that he has been pushed to the brink of suicide after losing everything and now spends his days hiding from ­bailiffs. In addition, Eboue revealed a heartbreaking story that He sleeps on the floor of a friend's house. The Ivorian star had many fans in tears when he said He even cleans his clothes by hand because he has no washing machine.
This ordeal does not, however, mean that the Footballer has given up and taken his life as some blogs are reporting.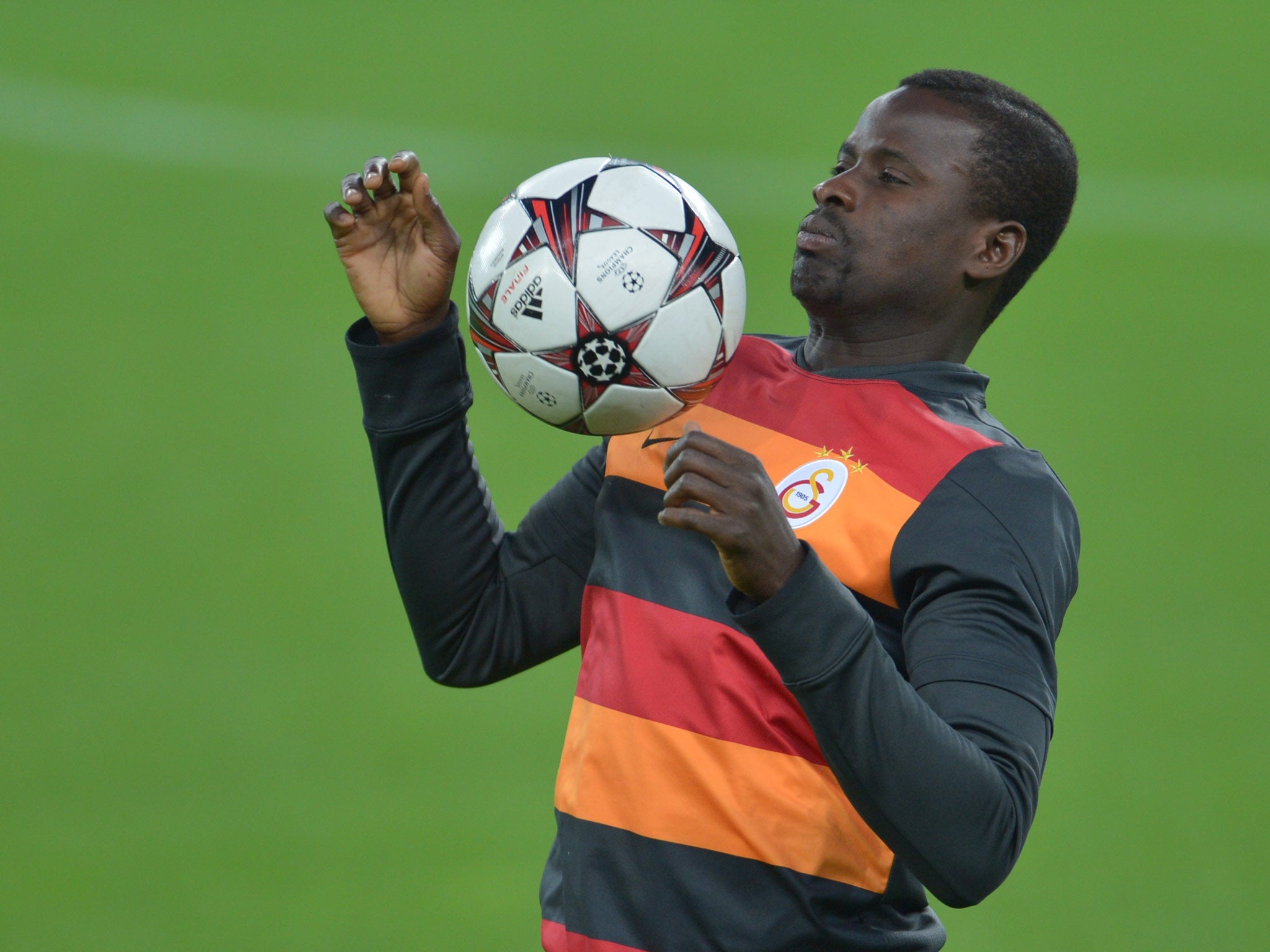 Remember, Supporters of the Turkish giants Galatasaray few months ago called upon the club to Help Emmanuel Eboue. The Club then responded to request by offering the Former Galatasaray & Arsenal star a Job at the Club. Galatasaray & Arsenal offer Emmanuel Eboue Help. The fans who came up with the hashtag "Yalnız Değilsin Eboue", which translates as "You are not alone Eboue".
An offer was then presented to the football star to coach the young under 14 teams of Galatasaray. The Club who stretched out a helping hand to their friend and former teammate received many applause for their kind gesture.
EMMANUEL EBOUE IS NOT DEAD.
Although He said: "Every day I wash my jeans, my clothes, everything. My hands are hard. As though I have been working on a farm.
"Sometimes I shut off the lights because I don't want people to know that I am inside. I put everything behind the door.
"I am in the house but I am scared. Because I don't know what time the police will come.
"I look back and say ­'Emmanuel, you have been naive… why didn't you think about that before?' It is hard.
Emmanuel Eboue is not dead as many reports. Emmanuel Eboue had earlier received offers of legal advice in his bid to overturn a court ruling which was set to leave him homeless in the wake of his bitter divorce.