Berla Mundi since last night has come under attacks from many fans of Yvonne Nelson and from Yvonne herself.
Berla Mundi and her guests were discussing Yvonne Nelson's controversial baby mama drama. This did not go down well with Yvonne as the Berla Mundi and her guests were clueless. Yvonne did not take this likely because she says Berla Mundi is not a right person to talk about her matter.
What Berla Mundi said that made Yvonne slap her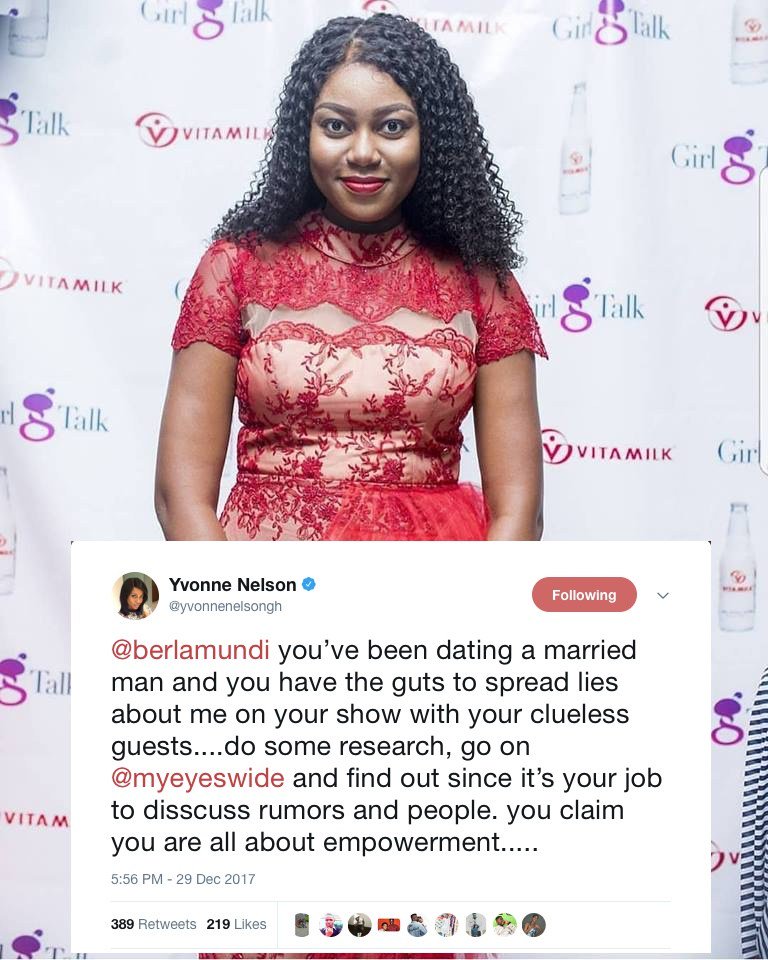 Yvonne Nelson really has been through a lot since her delivery of the baby girl.
WHAT YVONNE NELSON DID
Yvonne took to Twitter to settle the scores with Berla Mundi
"You've Been Dating A Married Man & You Have The Guts To Spread Lies About Me"–Yvonne Nelson Exposes Berla Mundi On Twitter.
Yvonne Nelson who has received applause for staying calm after many critics came hard on when she gave birth out of wedlock.
It took a while for the public to know who the mysterious guy was and the man was a married white man.
Yvonne kept her composure during all these times when the likes of Chris Vincent, Counsleor Lutterodt and many others were castigating her.
The harshest insults were when the baby was being called a bastard. Yvonne Nelson never reacted to the many reports but this time around.