The newest Baby Mama Yvonne Nelson just slapped Berla Mundi on the Face. Literally speaking, Yvonne heard Berla Mundi and her guests discussing her. Yvonne Nelson Slaps Berla Mundi  This did not go down well with Baby Mama Yvonne Nelson.
Yvonne took to Twitter to settle the scores with Berla Mundi
"You've Been Dating A Married Man & You Have The Guts To Spread Lies About Me"–Yvonne Nelson Exposes Berla Mundi On Twitter.
Yvonne Nelson who has received applause for staying calm after many critics came hard on when she gave birth out of wedlock.
It took a while for the public to know who the mysterious guy was and the man was a married white man.
Yvonne kept her composure during all these times when the likes of Chris Vincent, Counsleor Lutterodt and many others were castigating her.
The harshest insults were when the baby was being called a bastard. Yvonne Nelson never reacted to the many reports but this time around.
During the Girl Talk Show hosted by the best female singer in Ghana Efya, Yvonne was happy when she received a round of applause for her courage and composure throughout these difficult times.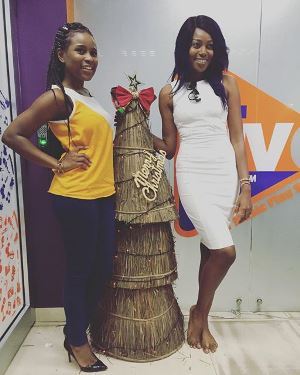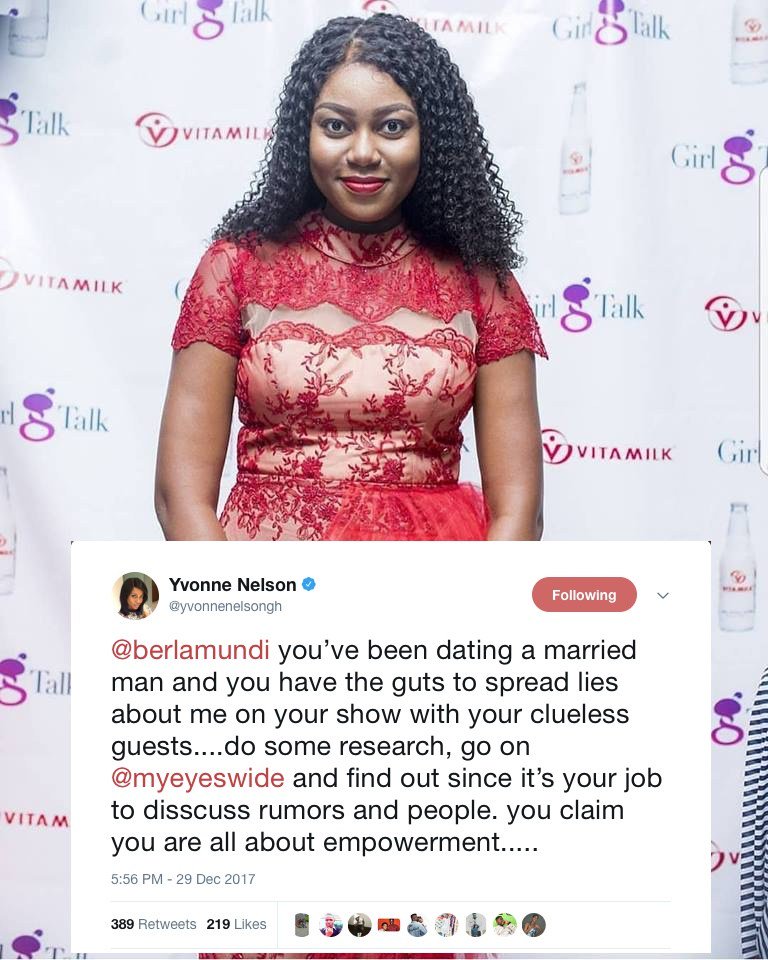 Yvonne Nelson Slaps Berla Mundi
The actress and producer Yvonne Nelson took to Twitter to call Berla Mundi to order.  In the post, Yvonne revealed something shocking about the media personality Berla Mundi. Yvonne Nelson allegedly disclosed that Berla Mundi has been dating a married man and warned her to stay off discussing her affairs.
How Ghanaians Responded To The Tweet.
Berla Mundi was about to enter into 2018 with another woman's husband but our God who works in mysterious ways has let Yvonne Nelson opened the key.

This describes the saying 99 days for the thief 1 day for the owner

— Akwasi SPICY (@lanceanning) December 29, 2017
Yvonne during the former minister's praises dropped some tears.